Wow, have things been crazy for us here.  We're just now getting a chance to sit down and actually post about SCaLE 7x and the Florida Linux Show.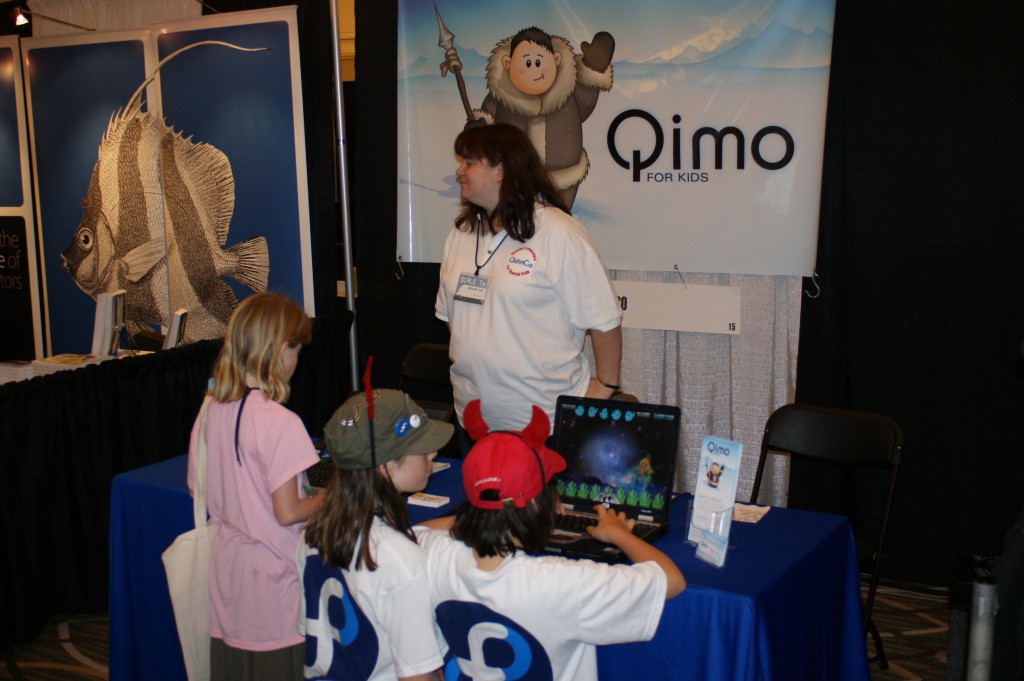 First, SCaLE 7x was terrific!  We had such a great time, really got to connect and network with others who share our interests.  Friday's session track about open source software in education provided much information, all of which was useful.  Saturday and Sunday proved fruitful on the expo floor, as well.  We got to meet tons of people, passed out all sorts of information about Qimo, and generally had a great time!!  A special thanks goes out to the organizers of SCaLE 7x, we can't wait to do it all over again next year.
This past weekend, we attended the Florida Linux Show in Jacksonville.  It was lovely, had a very nice time getting together with the Florida Ubuntu team, as well as the members of the Georgia team who attended.  It was a great opportunity to network and share.  Thanks go out to the organizers for inviting us to attend.  Can't wait to see you guys again in October!
Additionally, we're looking forward to the Atlanta show in September, as well!!
There's been a lot of press coverage on Qimo of late, and I'd like to take a moment to thank all the members of the press and bloggers who have taken Qimo to the next level.  We couldn't be here without all of the work you guys have done.
And we'd like to welcome everyone from the international community who have joined us, as well.  Just this week, we've received an email from a gentleman in Germany who is setting up his own branch of the charity, and using Qimo as a German distribution.  It's awesome!!
More updates to come soonish.  I'm going to get all the links to recent press coverage up!